Wednesdays, September 13 through November 16, 2022, 6:30 to 7:30 pm
The church's mission statement is to make disciples, equip and encourage our church family to impact Candler and beyond with the Gospel. We have decided to partner with Evangelism Explosion, a ministry that trains people to share their faith in Christ and bring people from unbelief to belief utilizing various components. The trainings are a combination of in-class and on-the-job training. Each class will be limited to the first 16 folks to sign up.
________________
HOW TO REGISTER MULTIPLE PEOPLE:
NOTE: If you are having a problem registering another person for one of the small groups, be sure to sign out of your account (after clicking on the registration, on this page). From there, you can register the next person using their phone number or email address.
We recommend only doing this with family members. If you have a friend wanting to register, please have them complete it themselves. If you are having problems completing this, please email us or call the church office.
For desktop: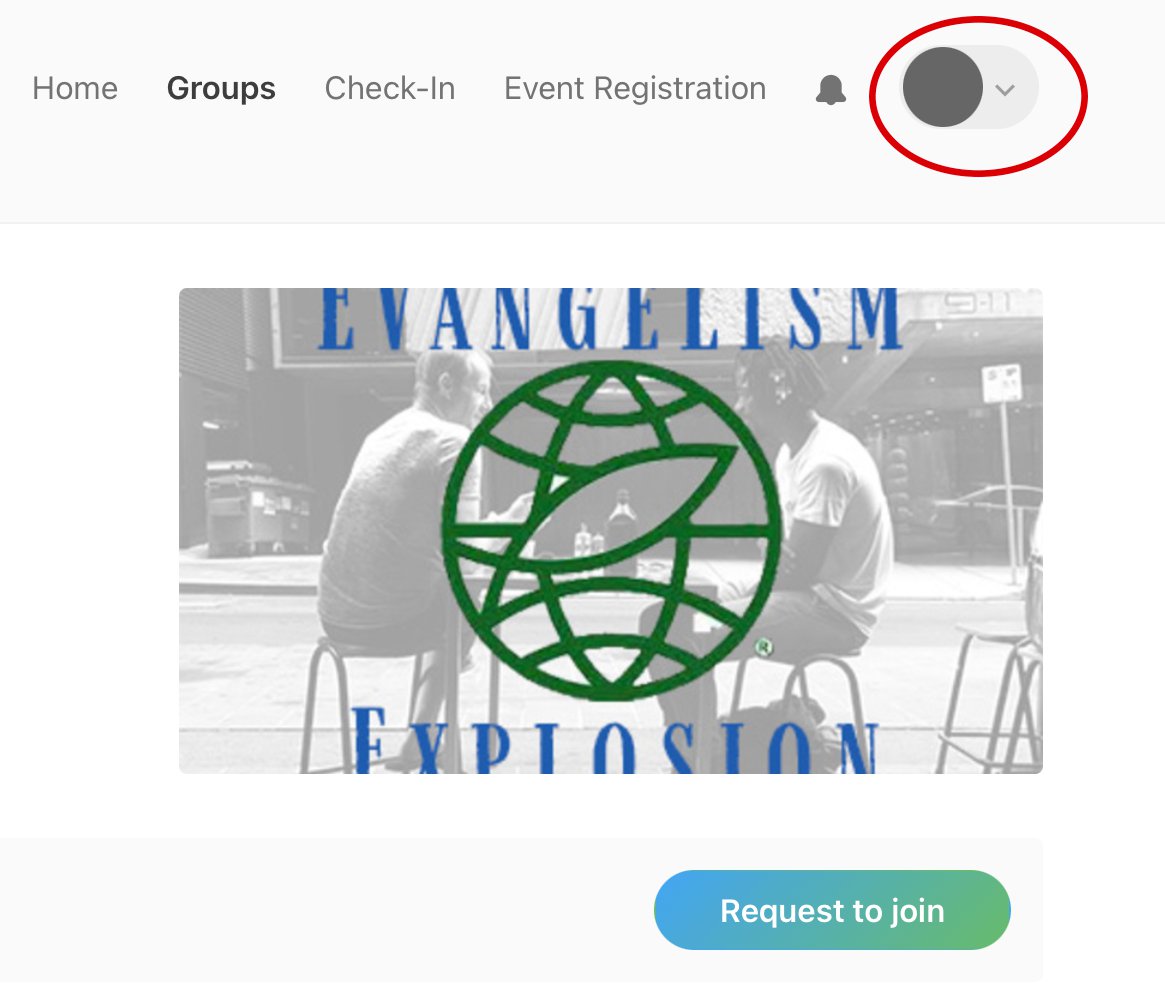 Click on the icon in the top right corner and logout.
For Mobile devices: