Impact Candler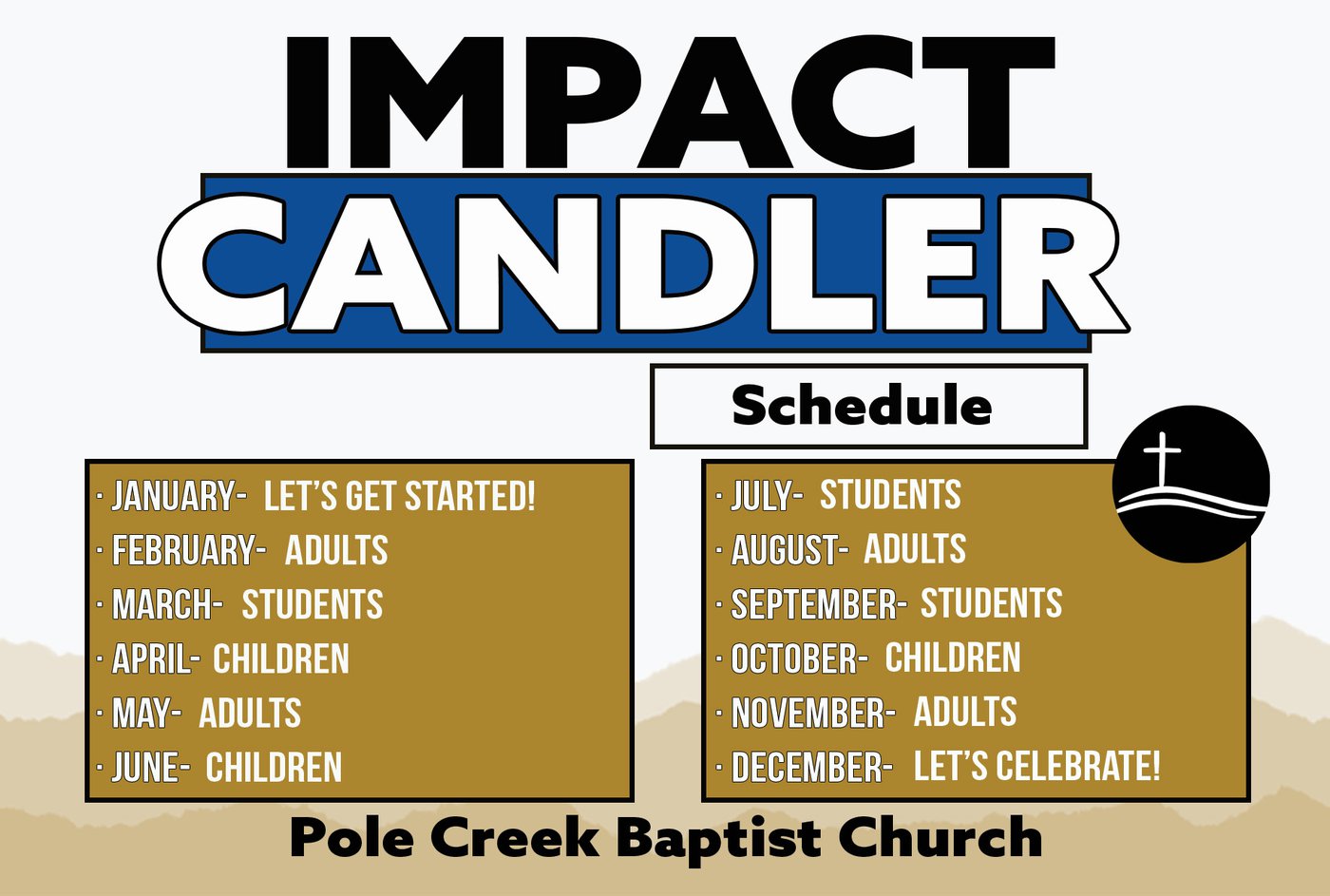 On January 22, 2023, Pastor Ben challenged Pole Creek to a strategy that will enable us to impact Candler, N.C. Our Impact Candler initiative responds to the problem our community is facing; The problem of hopelessness. Hopelessness is the result of humanity not being in a relationship with the Creator. Impact Candler will seek to fulfill Pole Creek's vision to be a church that propels our community and world into an encounter with the Gospel of Jesus Christ.
Our precious community has around 27,000 souls that we are determined to lead to Jesus. We want Candler to be better because we are here. We want our community to be healthy and safe. We want Candler to be a place where countless lives are changed by the power of the Gospel. This year we are putting legs and feet on our vision as we seek to Pray, Invite, and Impact our community!
Through Impact Candler, our goal is to use invitation and prayer to reach the Candler Community. A year long schedule was created for Adults, Children & Students (shown above). Each month a group will be given resources to invite. Simultaneously, the other two groups will be praying for that group and the people they encounter!
The above schedule shows the group that will be inviting. If your group is not listed, that month we ask you to be praying.