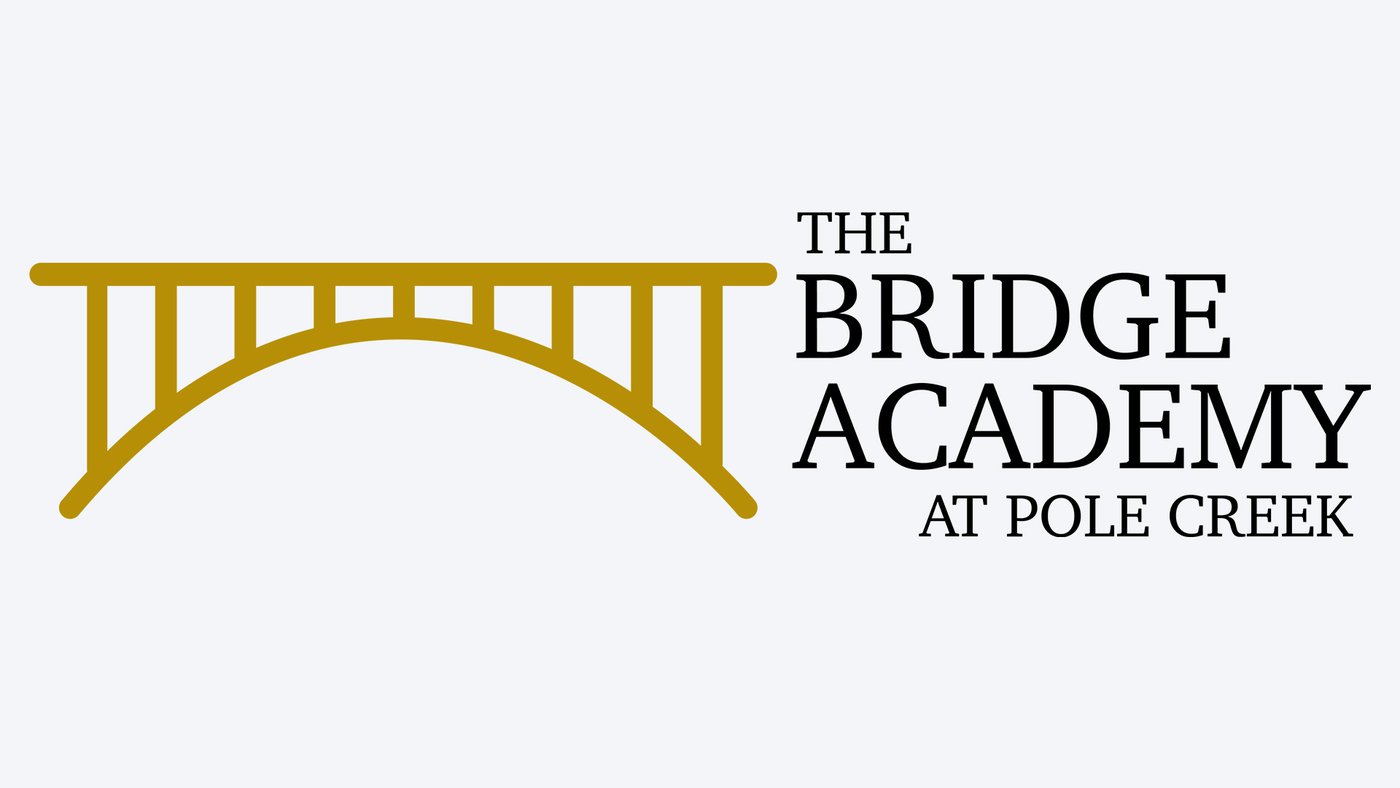 What is "The Bridge Academy at Pole Creek?"
Pole Creek's leadership began praying over the possibility of Pole Creek starting a Christian School as a ministry of the church in January 2022. Around January 30, 2022, Pole Creek's elders appointed an exploratory team to begin researching the possibility. Over the next 10 months, the exploratory team researched by meeting with local head's of school, visiting Christian academies, talking to experts in the field of Christian education, exploring various curricula, and engaging in budgetary formulation.
After conducting two question and answer sessions with the Pole Creek congregation, Pole Creek overwhelmingly voted in favor, on October 30, 2022, of establishing a Christian school. At the meeting where the vote was concluded, the name of the school was announced as The Bridge Academy at Pole Creek. The Bridge has two significant meanings: Firstly, Christ is the Bridge that we cross to receive forgiveness of sins and eternal life. It is through His death, burial and resurrection that we have been redeemed. Secondly, the school's name is in honor of the late Gardner M. Bridges for his love of education and time of service on the Pole Creek School Exploratory Team.
When can I enroll my child?
Our goal is that The Bridge Academy will begin enrollment in the spring of 2024 and first classes will begin in the fall of 2024. The first year of The Bridge Academy will consist of grades K-4 with one grade being added successively each year thereafter. Our goal is to have a comprehensive K-12 private Christian school for Candler and the surrounding areas for decades to come. Our school will prioritize the conveyance of Biblical truths and the utmost excellence in educational instruction.
How can I stay up to date with new information?
Pole Creek will continue to share information on this page concerning The Bridge Academy as more details emerge. We would love for you to become a stakeholder in The Bridge Academy. You can become a stakeholder by praying for the launch, giving financially, and spreading the word in our community.
If you'd like to give to The Bridge Academy, click the button below. From there, click the drop down and select "Bridge Academy at Pole Creek."
The Bridge Academy Principal Job Opening
We are looking for a Principal for The Bridge Academy. If you or someone you know is interested in this position, please contact our Church Office or email your resume & cover letter to Pastor Ben. The job description is available by clicking the button below.
The Bridge Academy Volunteer Registration
Are you interested in volunteering at The Bridge Academy? Click the button below.
Resources
Pole Creek desires to impact our community and with Opportunity Scholarships our school will be accessible to people of all walks of life. Click the button below to learn more.